LAW COMMISSION REPORT ON TRIBUNALS IN INDIA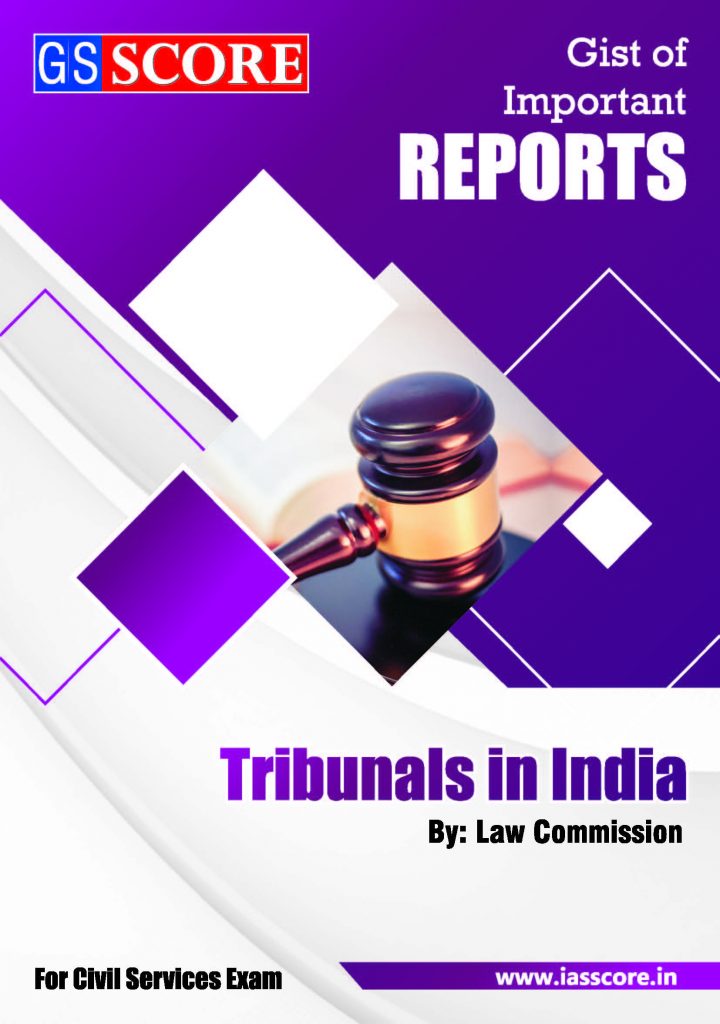 Law Commission report on tribunals is to consider and answer the questions raised by the Supreme Court in respect of constitution of Tribunals, appointment of their respective Chairman and members and their service conditions. Further, whether power of Judicial Review, a basic feature of the Constitution conferred upon the High Courts under Articles 226 and 227 of the Constitution can be diluted or taken away totally denying the litigants right to approach the High Court in writ jurisdiction against the jurisdiction and order of the Tribunal and also, whether such litigants should not have a right of statutory appeal against an order of the Tribunals, as providing the remedies under Article 136 of the Constitution is admittedly not a right of Appeal rather a means to approach the Supreme Court and it is the discretion of the Supreme Court to entertain the petition or not.
Hereby providing the gist of the report.
Index
1. Introduction2. Tribunal System In India3. Administrative Tribunals Act, 19854. National Green Tribunal5. Power of judicial review under the constitution6. Features of tribunals7. Recommendations of Law Commission